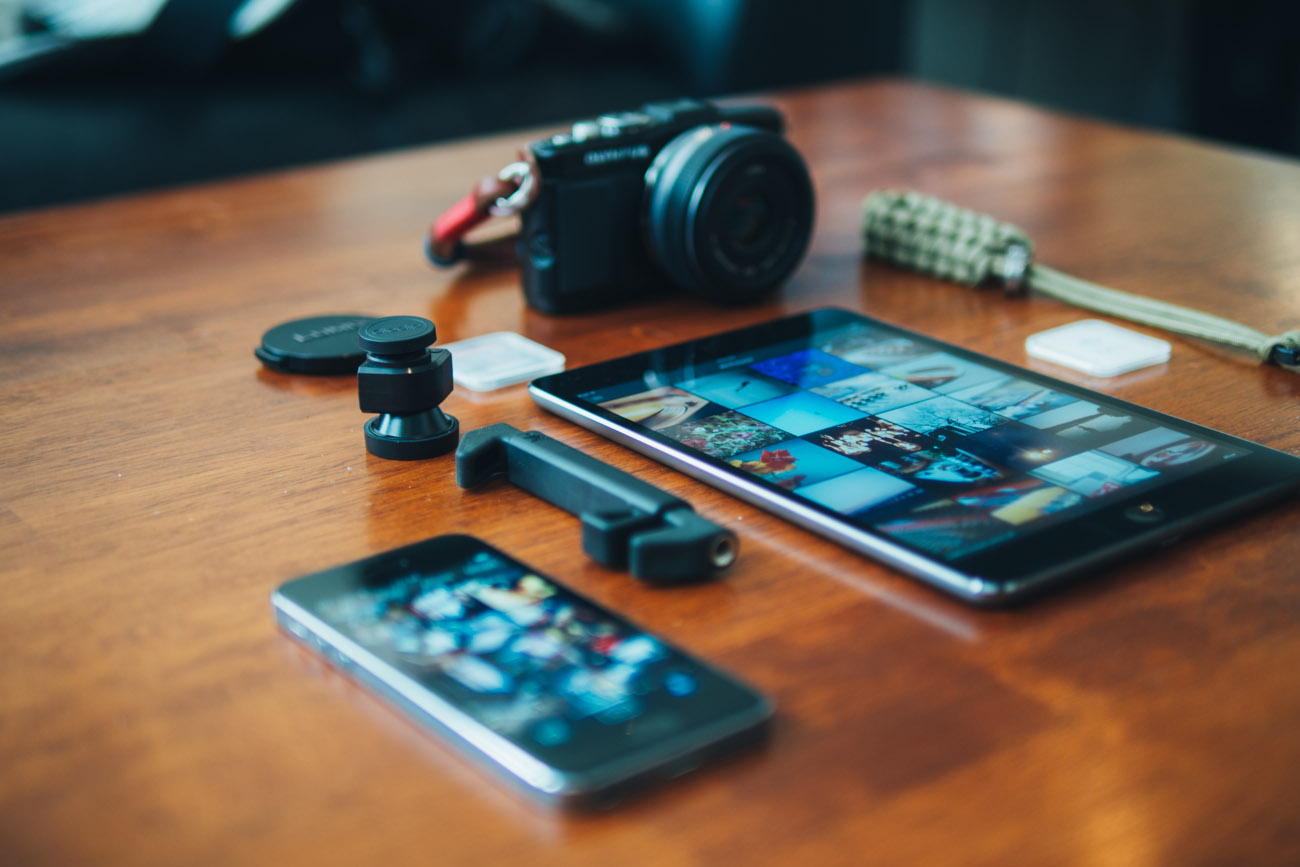 When Apple unveiled iCloud to us back in 2011, Steve Jobs said:
I pick up my iPad and it doesn't have that song on it. So I have to sync my iPhone to my Mac. Then I have to sync my other devices to the Mac to get that song, but then they've deposited some photos on the Mac so I have to sync the iPhone again with the Mac to get those photos and keeping those devices in sync is driving us crazy. So we've got a great solution for this problem. And we think this solution is our next big insight. Which is we're going to demote the PC and the Mac to just be a device. Just like an iPhone, an iPad or an iPod Touch. And we're going to move the digital hub, the center of your digital life, into the cloud.
We all agree that device syncing prior to cloud services was an absolute pain. If we fast forward to 2014, we've come a long way:
My songs are shared amongst my devices from iTunes Match.
My documents are spread among (and synced via) Dropbox, Google Drive, iCloud and Evernote.
My audiobooks are available from Audible and they have apps for just about every device.
My books are spread among iBooks and Kindle. They are also available for most devices.
I've become a new fan of comics and the ComiXology service works across my iPhone, iPad, and the web. Services like iTunes In the Cloud, Netflix, Hulu, and Amazon Video allow us to enjoy our movies and TV shows among our multi-device lives.
Apple's podcast app remembers your place in an episode and your subscriptions. Pocket Casts also has a built in sync solution.
When it comes to syncing data across our devices, we've largely "arrived." If you predominately use all Apple or Google apps and services, then most of your data and documents are synced through those first-party services. And if you use 3rd-party apps and services (such as the aforementioned ComiXology, Kindle, Audible, et al.), many of them provide their own syncing with apps available on all our devices.
One of the last major hurdles for syncing across all our devices and computers is with photos and home movies.
I think the question is, why do we want our personal photos and videos to be accessible from anywhere? It's because the line between what is and isn't a computer is blurred.
Let's look again at Apple's vision of iCloud, from the above quote of Steve Jobs' WWDC Keynote in June of 2011:
Which is we're going to demote the PC and the Mac to just be a device. Just like an iPhone, an iPad or an iPod Touch. And we're going to move the digital hub, the center of your digital life, into the cloud.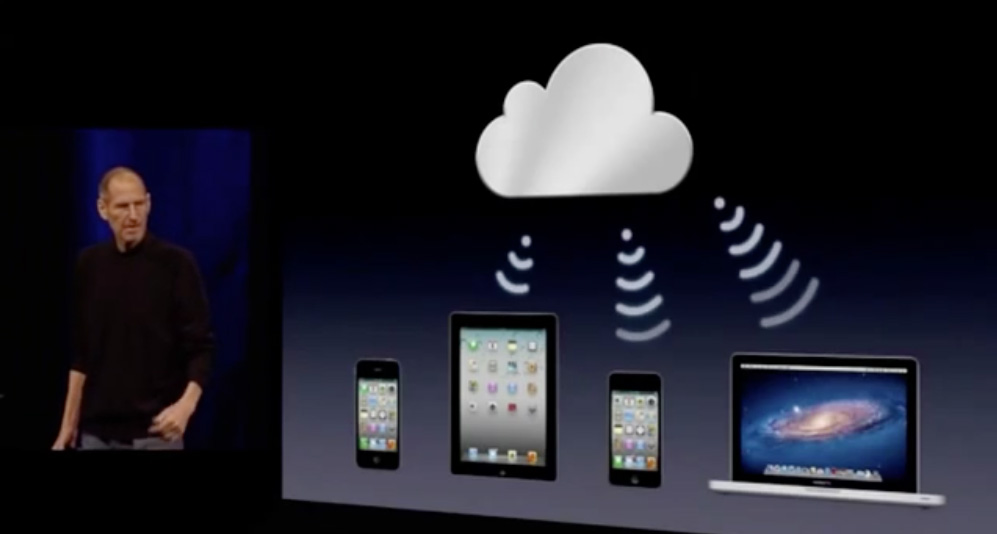 I consider my iPad to be as much my computer as my MacBook Air. In fact, my work laptop rarely leaves my office. My iPad is my "home computer." The technology exists to make our photos and video accessible from all our devices, so why would we not want that? In most situations, the times I want to show people photos of my children is not at home, but when I run into them at the mall, church, etc.
If you try to tackle multi-device photo management using Apple software and services, you would upload your iPhone photos to Photo Stream. They don't last forever on Photo Stream, so be sure to do this regularly. Videos don't sync over iCloud Photo Stream, so you'll need to sync them with a USB cable.
When you break down Apple's solution to multi-device photo management, it's actually quite astonishing that this is their offering. If you look at Apple's iPhone ads, you see a lot of attention given to the camera quality. Having an incredible camera in your pocket is a huge reason to own an iPhone. Apple's methods still largely require a computer and syncing with a cable. When you consider the growth of iOS device usage, iCloud Photo Stream seems rather backwards.
A few companies have tried to step in with a solution where Apple has failed. What do we want? Our photos and videos on all our devices without having to store them all locally on our storage constrained iOS devices.
Two of our previous favorite services for easily syncing all of our photos and videos to all our devices were Everpix and Loom.
Everpix (RIP)
Oh my beloved Everpix, how I miss you. Everpix was honestly almost the perfect service for multi-device photo management. It took all of the hassle out of it and offered unlimited storage for $49/year. They automatically uploaded your photos from your iOS devices and had a menu bar uploader for the Mac (You basically point the app at the folder where your media lived). It was great and I was a big fan of it. Sadly, it didn't survive.
Loom (RIP)
Loom was a similar service to Everpix. Functionally, it was the same, but the pricing wasn't quite as simple. There were various storage levels that had different pricing with them. Their iOS apps were modern and supported new iOS 7 APIs like background uploading. I enjoyed the service and it largely solved the problem with multi-device photo management. Sadly, it was purchased by Dropbox and is being shut down.
So, where do we go from there? Apple still doesn't have the solution we want and two of the best independent players either shut down or have been acquired. The problem is still here and our media needs are growing with each new iPhone released.
PictureLife
The one major independent player left is PictureLife. Are they fantastic? Absolutely. In fact, they were a few minor things away from being my preferred service over Loom after Everpix shut down. The problem I've begun to realize is that our media storage needs are growing faster than our devices are. The $199 iPhone is still a 16 GB device, but we keep taking more photos by the day.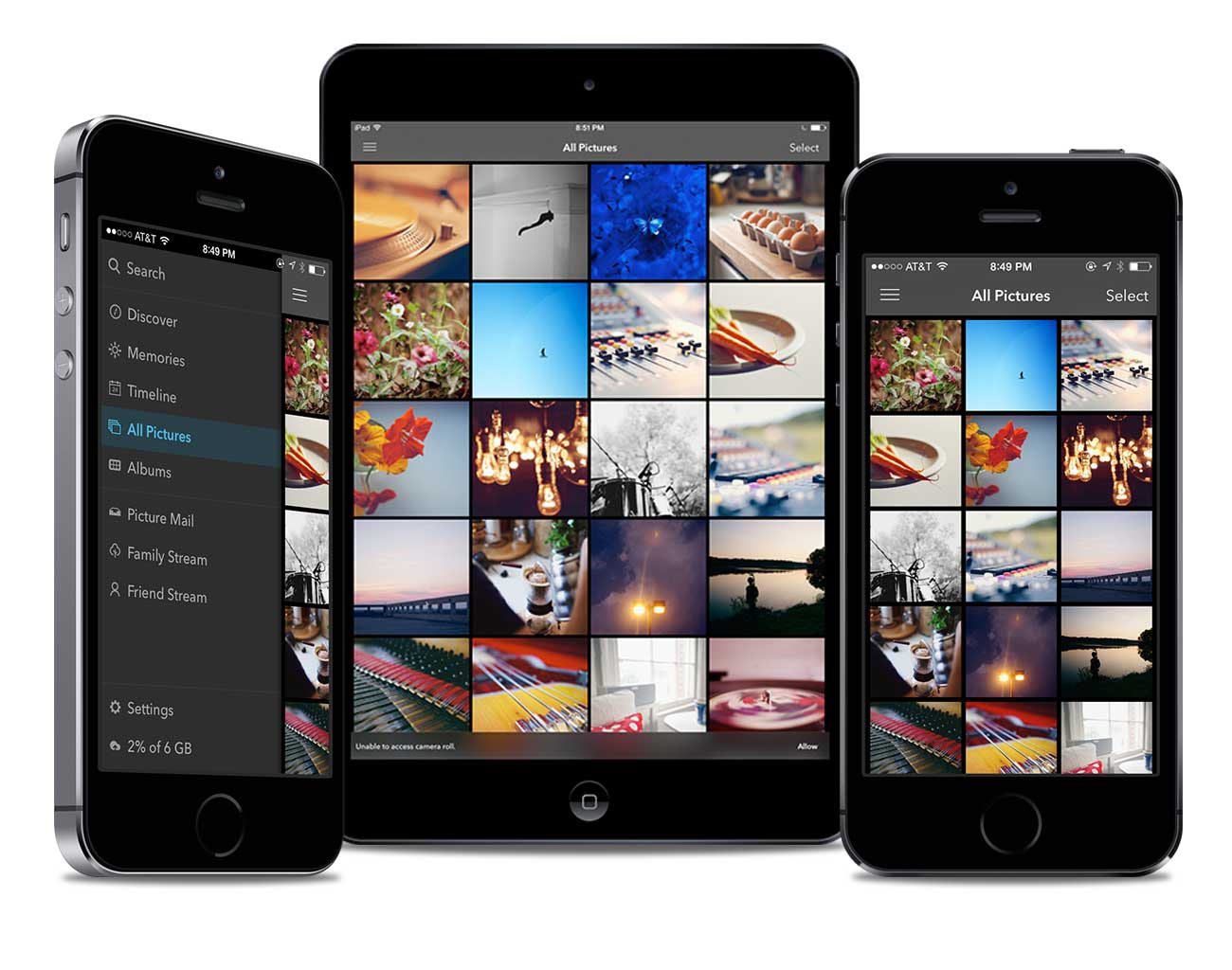 The real question to ponder is if you get enough value from PictureLife to warrant the additional cost. For some, the answer is yes, but others will say no.
I've come to realize that there are three types of people when it comes to multi-device photo management.
People who want a dedicated cloud photo service such as Loom, Everpix, or PictureLife.
People who are okay with using something like Dropbox or Google Drive as their only cloud photo management tool.
People who don't have any desire to deal with any of it.
If you are in camp #2, then you really have two options: Dropbox or Google Drive.
Dropbox
Dropbox has been around for years and they are starting to show some interest in tackling the photo problem directly by purchasing Loom and also by releasing a dedicated photo viewer app.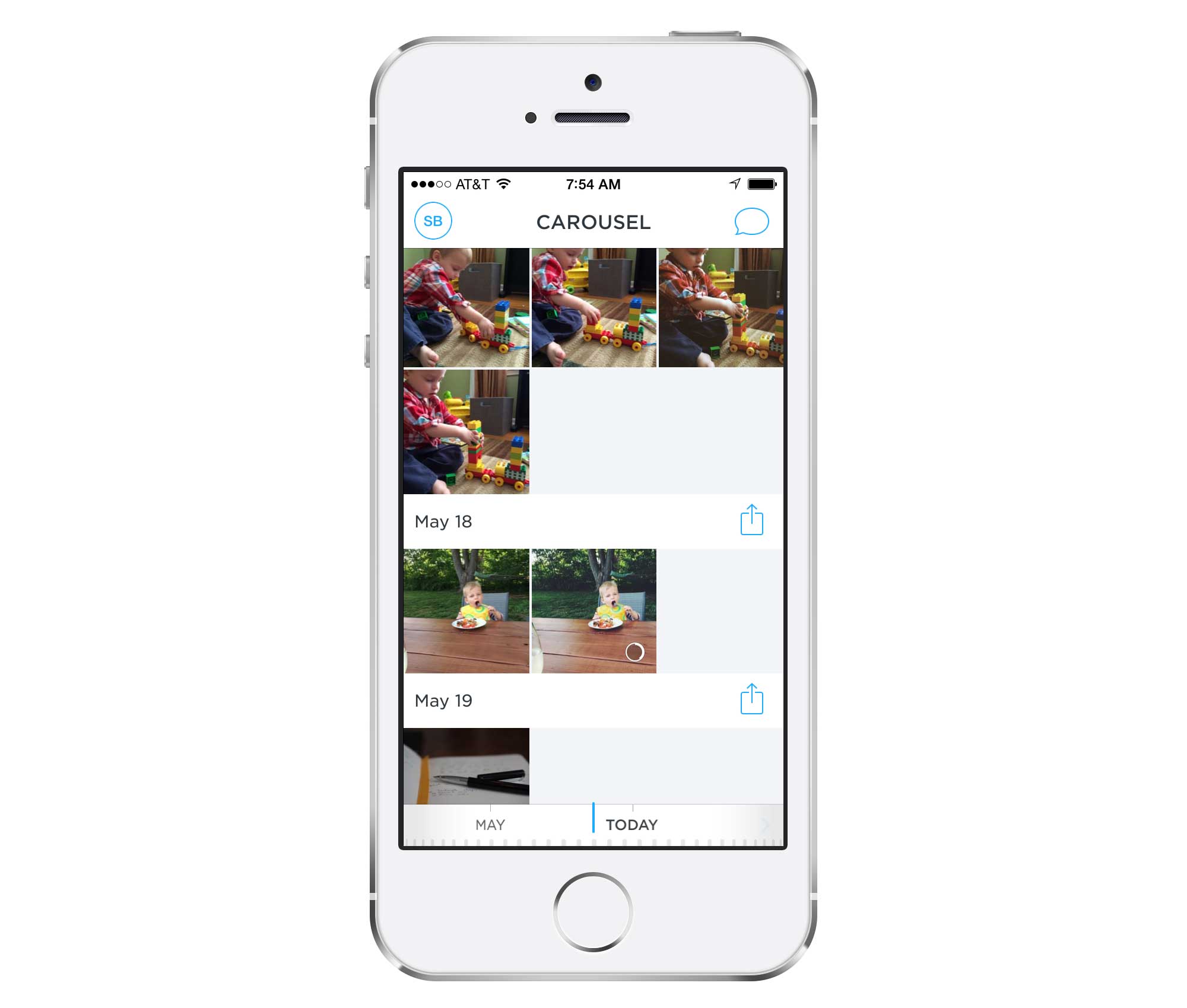 I've tried Carousel, Dropbox's dedicated photo app, and I wasn't hugely impressed. It pulls all the photos from my Dropbox, which includes work images, images inside of Day One journals, and other random photos. I'd like to be able to point it at a folder rather than being shown everything. They offer the option to hide individual photos, but that would take me a long time to cherry pick one by one.
Carousel does offer automatic uploads via iOS and the Dropbox app for Mac can automatically import from your SD card or camera. If they can make some changes to Carousel (allow me to select a specific folder and release an iPad app), it will be a really nice app.
Google Drive
Google Drive really just came into the picture for me with their recent price cut. For $2/month, you get 100 GB of space that you can use across their Mac and iOS apps. This is $24/year compared to $99/year for Dropbox's 100 GB plan. Neither their iOS or Mac apps support automatic uploads, though. It works very similarly to the way Dropbox works in that it's a folder that syncs. Early versions of the Google Drive Mac app were buggy, but it has come a long way. Their web uploader is also fantastic. I uploaded my entire 65 GB library with no issues.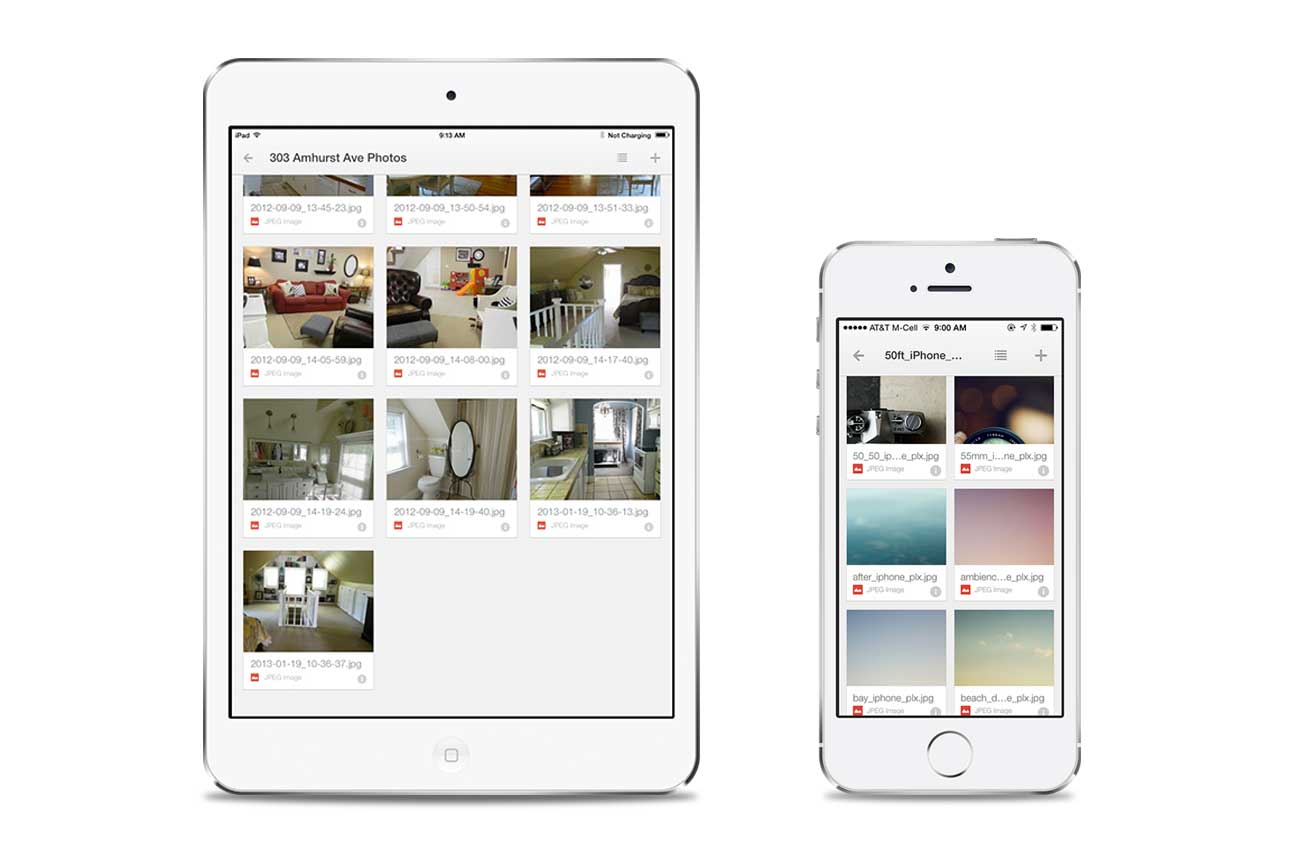 With both of these services/apps, once you upload your media it is available from pretty much any device.
PictureLife
If you want a dedicated photo service and app, then PictureLife is really your only option. With all the shake up in this industry in recent months, I reached out to their CEO and Co-founder on Twitter and via e-mail and they seem happy to be the "last man standing."
@bradleychambers @picturelife Feels great to be last ones standing. Feels better knowing we'll be around into the future.

— Nate Westheimer (@innonate) April 17, 2014
Will they survive as an independent company? Only time will tell.

 I am certainly rooting for them. Even if they get acquired, I hope they are allowed to remain an independent product.
What makes PictureLife a great choice if you want a dedicated service?
1. It's focused: PictureLife's main focus is uploading, organizing, and allowing you to view your photos from anywhere. They aren't concerned with file management, Microsoft Office alternatives, or anything else that is unrelated to photo management.
2. It's automated: Between automatic uploads from iOS and your Mac, PictureLife is aiming to make multi-device photo management an effortless process. Their goal is for you to take the pictures and they will do the rest. It's frictionless.
3. Clear Business Model: Google's in the business of selling its users attention and data. PictureLife manages your photos in exchange for a set price. Depending on your privacy concerns, this may be very important to you.
Flickr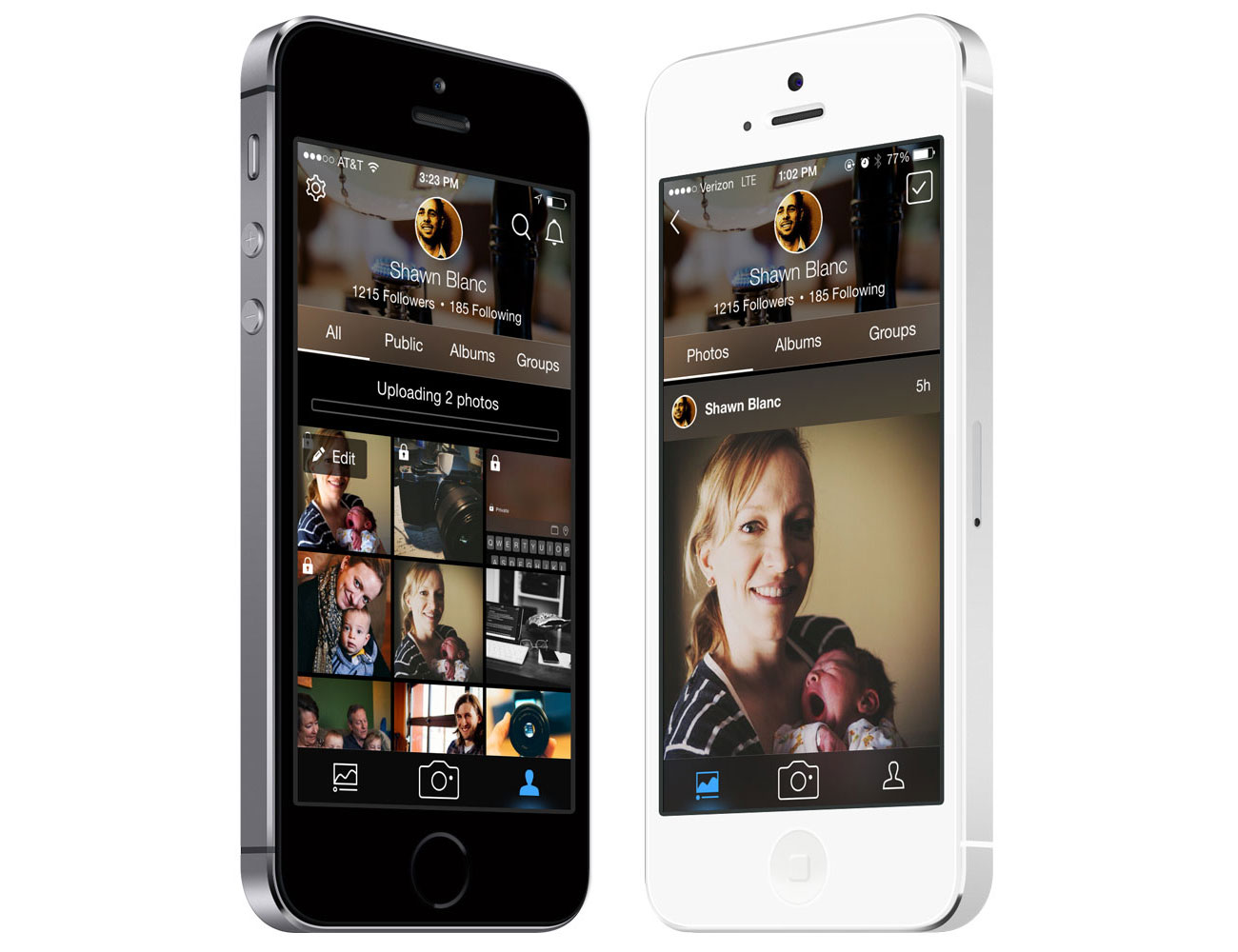 There is also another option: Yahoo's Flickr.
If you are looking for multi-device access to all your photos for free, Flickr is certainly the way to go. Flickr gives you 1 TB for free, so that is very attractive if you are want something for free that can scale up to a lot of photos and videos.
However, even the newest version of their iOS app (v 3.0) is still built around Flickr's foundation as primarily being a social networking service. But their iPhone app does have automatic uploads, which are set to private by default. A friend of mine also developed a Mac menu bar uploader for Flickr as well. This can certainly help automate it on the Mac side since the iPhone app already has automatic uploads.
My Pick
With all this being said, many of you are looking for my pick. I'm currently using Google Drive. It's less convenient than PictureLife, but I've been burned by 2 photo services in less than a year. I'm using CameraSync on my wife's and my iPhone to automate the uploading. I have it set to upload whenever when we get home and join our WiFi network.
The Google Drive iOS app is actually a good photo viewer and loads thumbnails very quickly. At $2/month for 100GB, it's less than the cost of a Happy Meal at McDonalds. I've got a very specific photo organization method that I outlined in my book, and Google Drive fits nicely into my methods.
So, what is the best multi-device photo management solution? Like a lot of things in life, it depends.
The answer will vary depending on where you value convenience versus cost when spending your money. PictureLife is the most convenient service and has one core focus: your photos. Google Drive isn't really focused on being a photo management service, but it does a pretty good job at a really inexpensive price. Flickr is a good third place. This is mainly due to the fact that it's still a social service. As they evolves the iOS app, it's trying to be more like Instagram than PictureLife. With that being said, 1 terabyte for free is hard to ignore.
| Service | 100 GB Price* | Auto Uploads on iOS | Finder integration | Key Feature | Weakness |
| --- | --- | --- | --- | --- | --- |
| Google Drive | $2/mo | Using 3rd-party app | Yes | In-expensive | Many people distrust Google |
| Dropbox | $10/mo | Yes | Yes | Defacto folder syncing service and many people already use it | Expensive as your library grows |
| PictureLife | $7/mo | Yes | Yes | Photo focused, automatic organization and best overall experience | Expensive as your library grows |
| Flickr | Free | Yes | No | Free for 1 TB | More focused on being a social network (like Instagram) instead of a photo management platform for individuals |
* I didn't list all the various storage options on each, but just the 100 GB mark.
My advice to you is to sit down and look at what you are willing to spend based on how much effort you want to put into managing your photos. If you want frictionless, use PictureLife. If you want free, use Flickr. If you want someone in the middle, though Dropbox has promise, it's not there yet, so I'd recommend Google Drive.